Visit our Favorite Music Store on the Planet! www.midtownmusic.com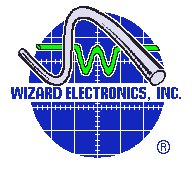 For Expert Amp Repair, Magnificent Savage Work, and Custom Amplifiers
Welcome to the Temple of Tone!
The ToneQuest Report is a monthly newsletter published by and for guitarists. What's the difference between a magazine and a newsletter? About 1200 pages of advertising and 240 pages of pure inspiration...
TQR is available by subscription only and features no space advertising. Since its introduction in November 1999, The ToneQuest Report has attracted thousands of subscribers in over 20 countries. Our sole mission is to inform and inspire you with in-depth reporting on new and vintage gear, plus detailed interviews with artists, technicians, and the world's most accomplished product developers. Every issue is packed with practical tips and fascinating photographic images that will inspire you to sound and play your best, and we back our commitment to you with a full money back guarantee of complete satisfaction.

We have posted a few sample articles here for your review and enjoyment, and you may also download a full issue as a PDF. Subscribe to The ToneQuest Report right now through our secure server at 30% off the regular subscription rate, or by calling 1-877-MAX-TONE (629-8663) toll-free from the U.S. Canadian and international customers may reach us at 404-377-0300. Back issues are also available spanning November 1999 - August 2003. Please see the Back Issue Index for more information.

Please take a few minutes to read the articles we have posted. You may also wish to check the Rave Reviews we've received from our readers, submit a question about your gear, or visit our Resource Directory for recommended sources for new and vintage gear, after market parts, or technical support. You can also search the Gbase database of over 28,000 guitars, amplifiers, and accessories under the Gear Search link.

It's our pleasure and privilege to welcome you as a new subscriber to The ToneQuest Report. Please come back often for new articles, product updates, and new developments from The Temple of Tone!

Subscribe Now or get your Trial Subscription
OCTOBER 2002 – THE BILLY F. GIBBONS INTERVIEW
The October 2002 issue of TQR features the most in-depth, detailed interview with the elusive Mr. Gibbons that has ever been published. Our +6,000 word exploration into the Rev's famous tone leaves no gizmo unturned as we chronicle Billy's entire career, from the Moving Sidewalks to the present, and all points in between... We're also mighty proud to welcome Mr. Gibbons to the ToneQuest Report Advisory Board. In addition to the Rev's interview and gear exposé, the October issue includes reviews of the under-appreciated Les Paul Single-Cutaway Historic Reissue and the Electro-Harmonix Holy Grail Reverb, plus, another stellar interview with one of our favorite toneheads and TQR subscriber, Dave Malone of The Radiators. There are enough pro tone tips packed in this issue to justify the cost of your entire 12-month subscription, so subscribe now and you'll also be automatically entered in the ToneQuest Report Dr. Z MAZ38 Senior 2x12 Amplifier Giveaway!. (No purchase necessary to enter. Entry deadline September 1, 2003).
Subscribe Now or get your Trial Subscription
---
Click here for a complete transcript of our exclusive August 2001 ToneQuest interview with the late César Diaz.